Dear students: on my own behalf, on behalf of the scientific committee of the Master's in Graphic Design and Editorial Projects (MDGPE) and of the Faculty of Fine Arts of the University of Porto (FBAUP), I would like to welcome you and thank you for choosing to be part of this team.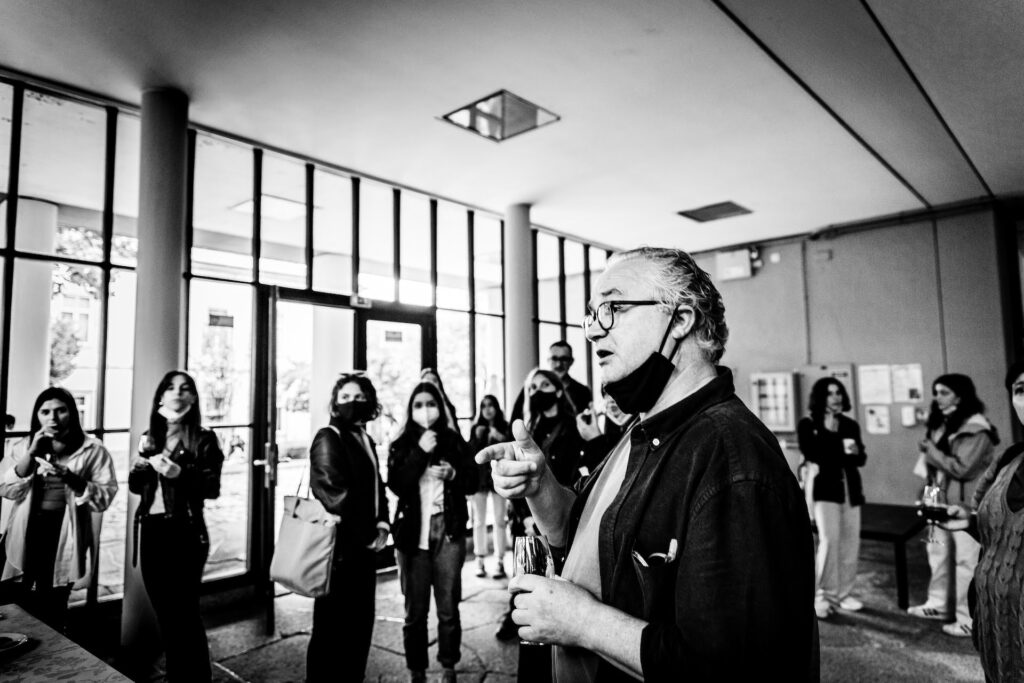 Let me start by congratulating you for having managed to get into the MDGPE, a course in which dozens of candidates compete. You were selected thanks to your personal and professional merit, standing out (this year) among more than 70 candidates. We know the difficulties that many of you have had to go through — especially in these last two years — to obtain a relevant academic classification or to develop professional and extracurricular activities that allowed you to enter this master's program. And so, once again, congratulations and welcome to the FBAUP.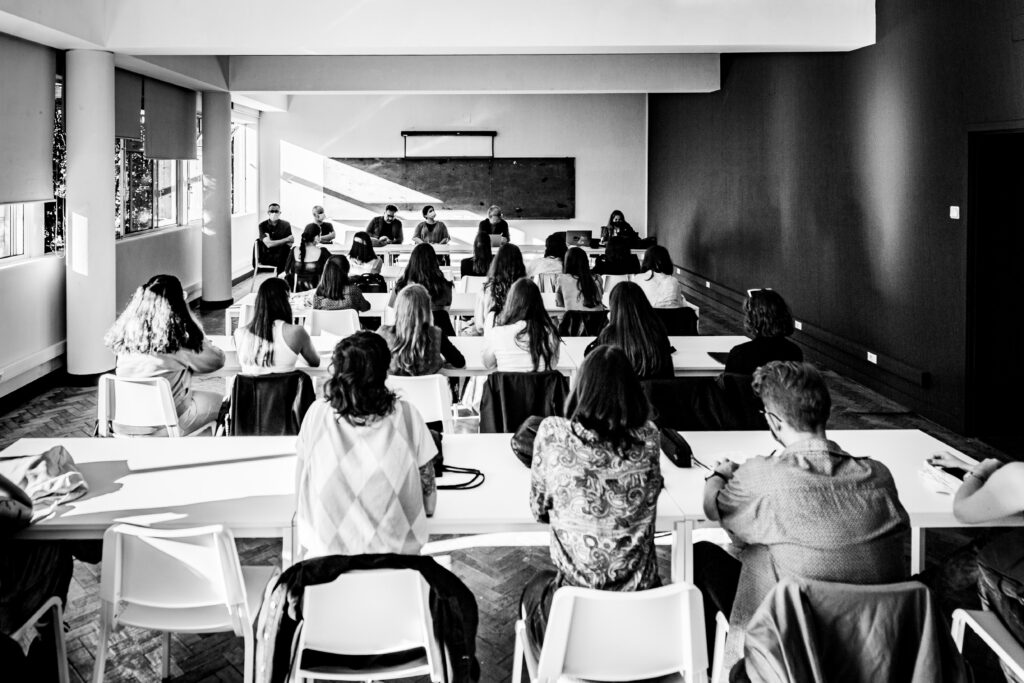 The origin of the 37 students who enrolled this year is varied. From the north to the south of the country — being the overwhelming majority female students —, including a significant group of international students, mostly from Brazil.
You are now beginning a new stage of your personal and academic life. We hope you will enjoy all the aspects that academic life in Porto has to offer. The course has its own structure that you should familiarize yourself with right away — namely the Director and the other members of the Scientific Committee. Soon one or two of you will be asked to join the master monitoring committee. So getting acquainted with all the classmates from both classes will be important as well.
This academic year you will be accompanied by the courses' teachers in a diverse and demanding program. The master courses Will be lectured during the daytime working schedule, in an-person mode. But it is possible to make extraordinary online distance or hybrid sessions and, especially, more flexible office hours for personal attendance. Just like last school year, we want to highlight and draw your attention to the workshops and curricular and extracurricular activities that are being prepared and that we would like to count on your interest and participation.
These first two semesters are the curricular preparation for the second year — the year in which you will write your dissertation, project, or internship report. The Dissertation is work-oriented towards theoretical research; Project is work-oriented towards practical research; the Internship is a modality oriented towards practice within contexts of both research and professional practice.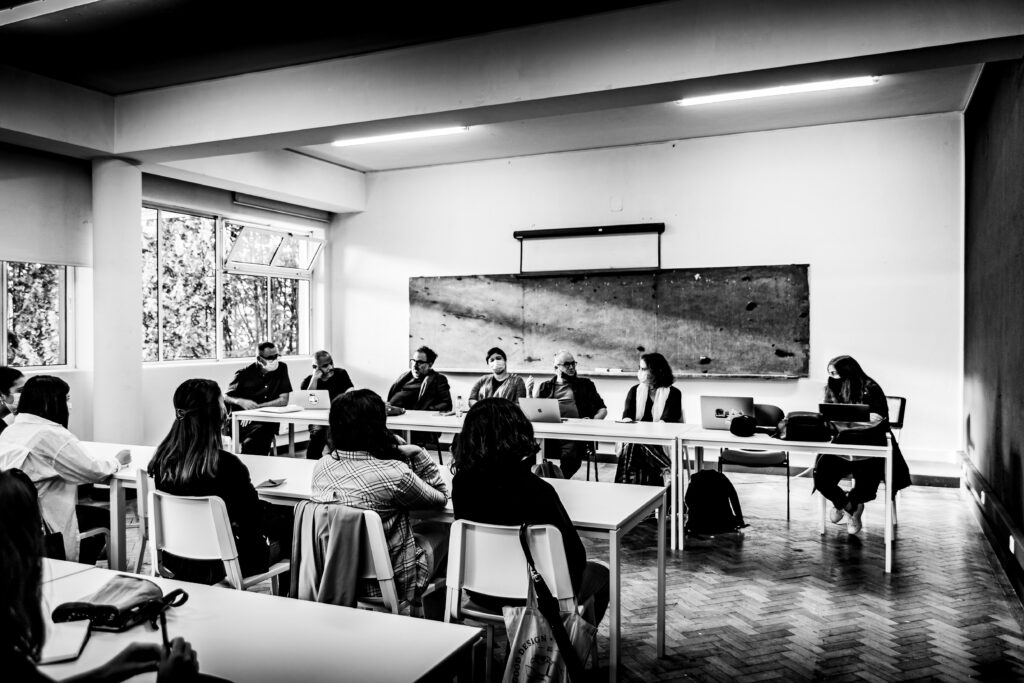 In this year, you will work under the supervision of any FBAUP professor, or any professor of the UP, with a relevant research or development activity within your chosen theme. You can choose to do the project in Portugal or abroad — international mobility is a possibility and, for that, we recommend that you pay attention to the information from the international office.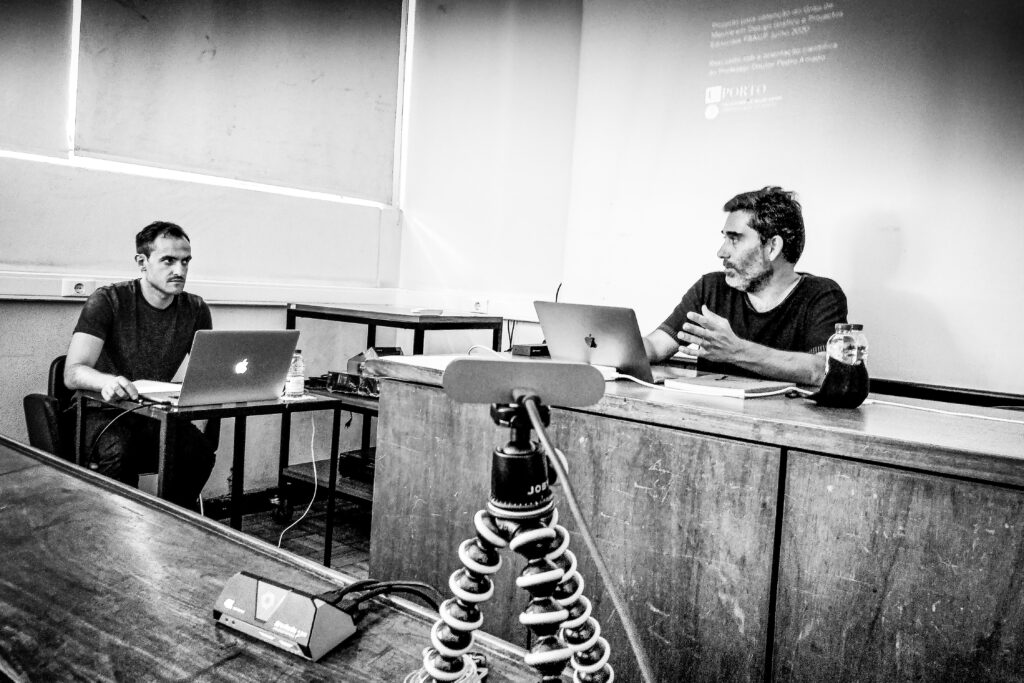 I would also like to take this opportunity to point out that the special season for presentations and defenses of public examinations is just around the corner. 12 of your colleagues will soon present their final dissertations and reports. This year's dissertations, projects, or internships focus on a variety of topics, from illustration to graphic narrative, from book production to cross-media production of magazines with augmented reality, from publishing in academic design publishing houses to independent artistic publishing, but just as importantly covering other topics such as information design and data visualization and typeface design and font production. I would like you to attend, not only to be able to witness the different Master's research and development but especially to provide support to those who have successfully completed their course. If not for anything else, at least, to witness and prepare you all for what also awaits you in two years' time!
The course classroom has moved this year to room 302, in Architecture Building (PA). The conditions are being improved and we are going to have a logistic addition with the XTND Lab workshop (room PA 303), to support the teaching and extracurricular activities. Soon editing, prototyping, and production activities will also be taking place in a relaxed environment and supervised by a team of your peers, namely two MDGPE students and a mobile Ph.D. student from the Federal University of Santa Catarina, Brazil (UFSC). We count on your interest, support, and participation in this project as well.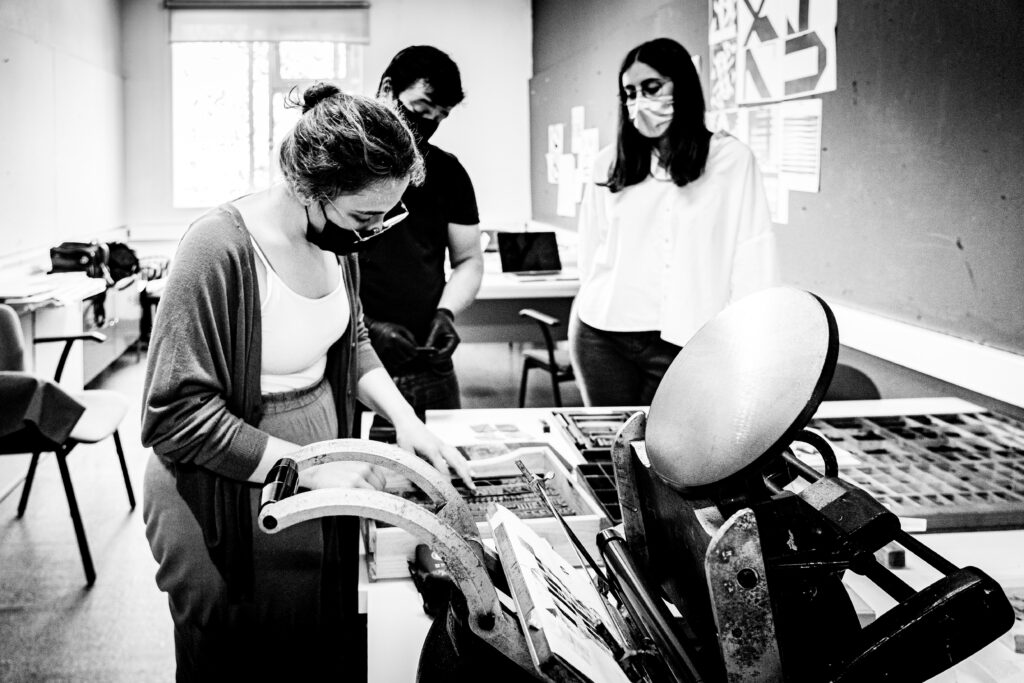 Finally, I would like to wish you all the best in your personal and professional lives, especially for this academic year. Make the most of the artistic and cultural components provided by the city and the college. Don't be passive about the conditions, teaching, or mentoring — we expect you to challenge yourself and us to push your own limits by actively building your own curriculum and creating your own goals. Along the way, which we hope will be as brief and brilliant as possible, you can count on us — professors, instructors and technicians, and the academic staff. We will be here to accompany you and help you achieve your goals.
I wish you all a great 2021-22 school year and an excellent academic path filled with success and happiness.
António Modesto Nunes
Director of the Master in Graphic Design and Editorial Projects
Subdirector of the Faculty of Fine Arts of the University of Porto