During the past week, the University of Porto held the 2022 edition of the IJUP – Young Researchers at U.Porto. With the participation of a handful of students from FBAUP, this year's edition counted on the participation of yet another two second-year MDGPE students: Ricardo Dantas and Ana Rita Antunes.
Ricardo presented his ongoing dissertation research on paratexts during an online discussion panel.

And Ana Rita Antunes presented her project's research, methodology and soon-to-be-produced post-digital modular-printed album cover(s).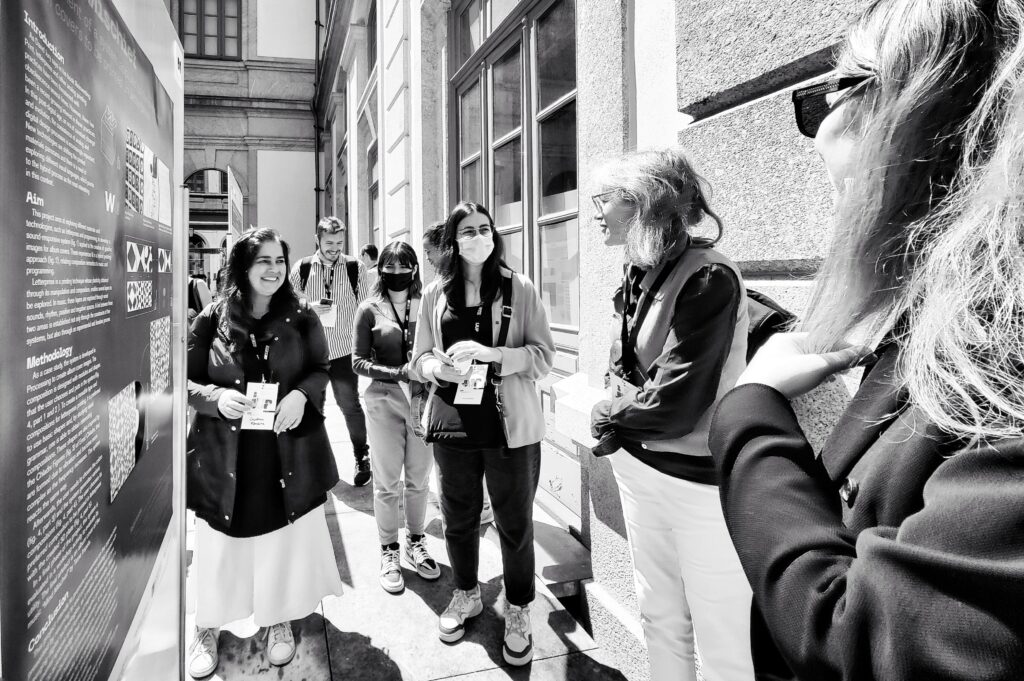 After a few days, we were very happy to be informed that Ana Rita was awarded a distinction with the Best Poster in the Arts for her project presentation: "Print Mischief: Development of a system applied to the creation of album covers to be printed in letterpress"